[Sponsored Event]
Once again, I was invited by OMY to attend their bloggers food trail at Bugis Junction after the following success of their bloggers food trail at Bugis+!!!
1st Stop
Thank god I have Noelle with me for that event, if not, I'll be like a total loner for the whole day!!!
:D
One Egg Soup - $6.90
house special made from one egg! Still cannot believe that this is made from ONE EGG!!! Need to still their secret recipe soonz! HAHAHA!
Skinny Wings - $6.90
Crispy Asian Style! ♥
Nutella Shake - $5.90
Love At First Sip! ♥
Tandoori Chicken Sandwich - $11.90
Char-flamed Whole Chicken Leg, Our Own Tandoori Marinade.
Char-Grilled Char Siew - $15.90
Handrolled Pork Belly Braised Till Tender, Char-Grilled With Garlic Sauce.
Char-grilled Beef Karubi - $21.90
Boneless US Prime Shotrib, Braised Till Tender Then Char-Grilled. Served With Truffle Oil Fries.
Steak with Tulang - $25.90
Char-Grilled Ribeye Steak Served With A Red Wine Enriched Steak Sauce, With Seared & Grilled Bone Marrow, Sauteed Mushrooms & Thick-Cut Curry Fries.
This is a seasonal dish, so try it before its GONE!!!!!
Grilled Pork Chop - $13.90
Thick Cut Flamed Pork Steak, In-House Miso Sauce.
Wild NZ King Salmon - $18.90
Crispy Crumbs Over Melt-In-The-Mouth Salmon.
~~~~~~~~~~~~~~~~~~~~~~~~~~~~~~~~~~~~~~~~~~~~~~~~~~~~~~~~~~~~~~~~~~
Bloggers Hard At Work
And that's all for Everything With Fries!!!
My Review
I find Everything With Fries has lots of varieties to try out! In love with their Nutella Milkshake and Curry Fries!!!
If you guys are finding a place to chillax! EWF is definitely the place for you!
More Information
Website: http://www.everythingwithfries.com/
Facebook: https://www.facebook.com/ewf.fanpage
Twitter: https://twitter.com/EvrythingwFries
~~~~~~~~~~~~~~~~~~~~~~~~~~~~~~~~~~~~~~~~~~~~~~~~~~~~~~~~~~~~~~~~~~
Next Up!!!
2nd Stop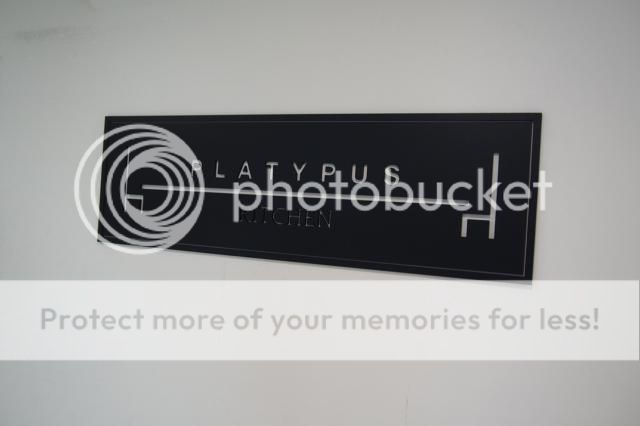 Here's Nicholas (The Owner Of The Restaurant) explaining to us about the dishes that he created and what inspired him to create these dishes and pricing them at such prices!
I love a quote that he gave, and that is:
I Don't Like False Representation For My Food. I (HIM) Believe That The Food That We (HIM) Serve Must Look Similar To The Ones You See In The Menu!
Here's another one!!!
Absolutely floored when I saw this picture! LIKE!!! OMG HOW THE HECK MY E-PL5 DID THIS?!!!
DAMN CHIO CAN!!!
Truffle Fries - $6.90
Thick cut french fries seasoned with white truffle oil and topped with shaved truffles
TOTALLY IN LOVE WITH THEIR FRIES!!! Me and Noelle was like still eating when its time to leave for our next stop!
Definitely coming back for more!!! ♥
Crab Cakes - $12.90 (Soon to be $9.90)
3 potato fritters stuffed with large chunks of crab claw meat, deep fried and served with lemon
Risotto Balls - $8.90
Mozzarella-stuffed balls of risotto, breaded in panko then deep fried and served over rich pumpkin puree
Squid-Ink Scallops Ragout - $16.50
Squid-ink tagliolini served with seared bay scallops in a light garlic-sauce
Saffron & Caviar Risotto - $19.90
Saffron infused risotto with char-grilled prawns and scallops then finished with sustainable caviar and fine herbs
Truffle Carbonara - $16.50
Egg tagliatelle with double-smoked bacon and mushrooms in a truffle egg-yolk sauce
Spicy Diablo Crab & Prawn - $18.50
Egg tagliolini with prawns and crab claw meat tossed in a spicy egg sauce
Pressed Pork Belly - $19.90
Melt in your mouth pork belly with braised apples, garden vegetables and a honey & clove apple glaze
Iced Sea Salt Caramel - $8.90
Sea salt and caramel butter cream,chocolate peanut butter brittle,ganache and popping candies
Some additional information for you guys to take note of..
Opening Hours: 12:00pm - 10:00pm
My Review
Overall I feel that the ambiance and price of Platypus Kitchen is worth every dollar paid! Definitely recommend everyone to try out their
Truffle Fries
!!!
OHYAH! I forgot to mention!
Platypus are having giveaways for the next 10weeks! The giveaway will change every 1 week, and last week their free giveaway was their Truffle Fries! ♥
Not forgetting, their set meals changes every month!!!
AND EVERYTHING IN THEIR MENU IS BELOW $20!!!
Super creative way of enticing customers to try their set meals!!!
Now I shall end this post with a photo with the owner himself!
:D