[20th April 2012]
The day where the CNOS2 bloggers gathered and potluck-ed at Marina Barrage!!!
Met Angie Gie beforehand and DAYUUM the camera is focusing on her instead of meee!!!! Pfft!
AND SOON!
One by one people came, and we started opening all our food!!!
Here are some of the food that the talented CNOS peeps made!
Sandwiches by Damien aka UncleTehPeng
Crepes by Angie aka YourApplePie
Snacks by Jasmineeee :))
I forgot what's this called
Its some pizza puff, and its made by JoJo aka Chesabell!!! :D
Natalie's Cupcakes!
Twelve Cupcakes by XueLing :))
HotDogs by Vivian
Potato Salad by Clinton
Pammie's Korean Rice Cakes! THIS TASTE MARVELOUS!!!
Coca-Cola Chicken Wings by Yourstruly! *FLICKS* Hahaha!
Lava Cakes by Joey, proudly sponsored by SMOULDER!
Smoulder Lava Cakes are made without any preservatives, and are carefully handmade using premium ingredients. The cakes stay molten at room temperature. There are almost no air pockets in them, so you definitely can taste the full flavour at it's best!
WHATS BEST?!!
It meltzzzz in your mouth!!!! You can read
Joey's Blog
regarding SMOULDERS as well! :D
Smoulder: Softcore Bakers
China Square Food Centre
51 Telok Ayer Street #01-04,
S048441, Singapore
Phone: 6225 6422
Opening Hours—Mon-Fri, 8am to 8pm
Closed on Saturdays, Sundays & Public Holidays
Raffles City Shopping Centre
252 North Bridge Road, #B1-68,
S179103, S92ingapore
Phone: 6338 0661
Opening Hours—Open Daily, 11am to 10pm
For more information, visit:
http://smoulder.it
https://www.facebook.com/smoulder.bakes
~~~~~~~~~~~~~~~~~~~~~~~~~~~~~~~~~~~~~~~~~~~~~~~~~~~~~~~~~~~~~~~~~~~~~~
NOW! HOW CAN PICNICS BE WITHOT PICTURES?!!
Natalie with her torn socks! XPPP!
Le Me Flying Le Kite!
Credits to JoJo who have helped me to take all these pictures!!! :D
*Happyboy_92*
A snapshot of Damien taking photo of bimbotic Natalie and Jasmine! HAAHHA!
Ziwei, Angie and Noelle!
Clinton busy rolling the stings for the kite!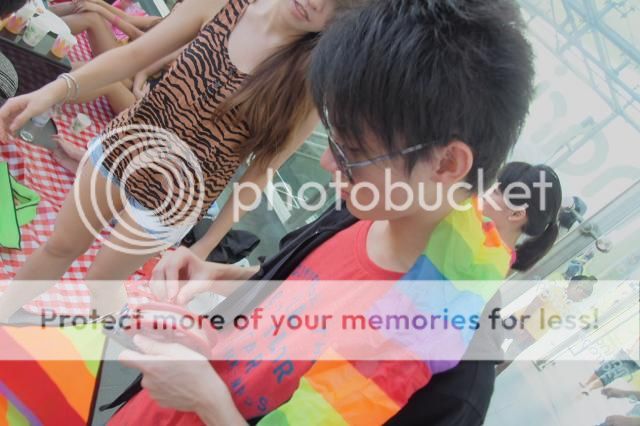 Ending this post with a group photo!
I kinda missed how things used to be during the CNOS times!!! The days where we chiong our posts till late night!! :(((