[27th April 2013]
After our event at ARC (ALEXANDRA RETAIL CENTRE), went to
Chris Wang You Sheng (王宥勝)
autograpgh session at Bugis Junction with Tiffany Yong , Damien aka UncleTehPeng was there as well!
But for me, I didn't really know who he is, all I know was that he was some Taiwan drama actor which is quite famous in his own country already (according to Tiffany and Damien).
So the kiasu me decided to go do some researching, and I found this video! HAHAHAHAHA!
OH WELLS! WHAT TO DO?!!!
This is how he look like
CLOSE UP!!!
*Credits to GOOGLE* I LOVE YOU!!!
WHAT AN ANGEL!!! HE IS QUITE GOOD LOOKING LEH!!!
I'm so sorry! I just had to put my URL there!!! Incase some people manage to google it and STEALS MY PHOTO! RIGHT?!!!
NAH NAH NAH!
Don't say I no good hor! Give you guys a close up one!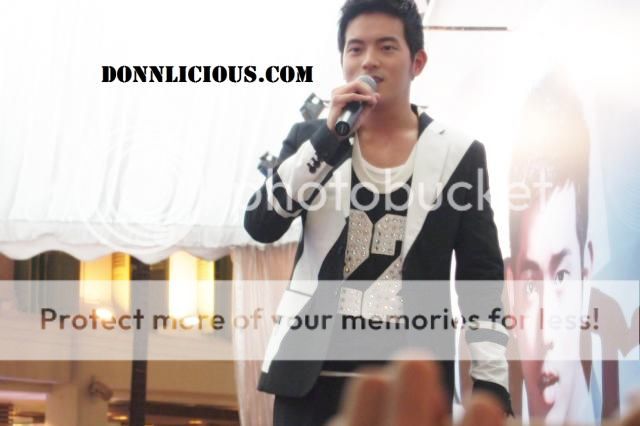 After 宥勝 sang finish his song (SAY UNTIL MACHIAM HE IS MY FRIEND LIDAT) HAHAHAHA! I went to aside to wait for Tiffany and Damien cuz they wanted his autograph.
So since I had time, I tried taking some photos, and only these turn out "ACCEPTABLE"...
AFTER THAT!
Went to have dinner at Astons over at Bugis Plus!!!
CAMWHORED WHILE WAITING FOR THE FOOD!
Tiffany super happy with her autographed 王宥勝's CD album! :D
BOTH TIFFANY AND DAMIEN! HAPPY FANS!!! HAHAHA!
WARNINGZZZ!
The few following pictures below contains my narcissist image. Do scroll all the way down if you do not wish to be scared!!! HAHAHA!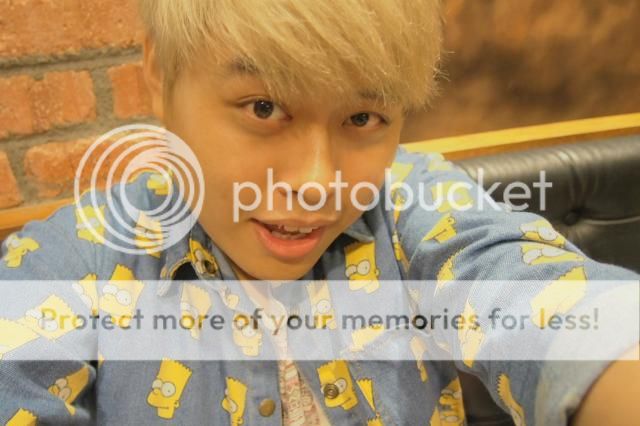 O.O.T.D // Outfit Of The Day (TOP ONLY)
AND THE FOOD THAT I ORDERED!!!
Chargrill Chicken with Fries and Mac&Cheese as the sides! Major Yums!!! :D
AFTER THAT! HOME SWEET HOME~
Shall end this post off with a picture of meeeee~
Cheers! dOnnlicious`