Are you guys ready for the last and final episode of America's Next Top Model?!!! If you guys haven't read part 1 of this finale. Click here ->
http://www.donnlicious.com/2013/11/americas-next-top-model-cycle-20-boys_10.html
It all begin with Cory, Jourdan and Marvin getting ready for their final runway, and Tyra came into the backstage together with the rest of the judges, and after hearing their critique, one of them will be eliminated. Right before the fashion show!!!
Jourdan was the first to move on and will be stomping to the death together with either Marvin or Cory. Then the results were released.
Marvin will be the one competing against Jourdan for America's Next Top Model Cycle 20. I feel kinda sad for Cory at that point of time, to be eliminated right before a highly anticipated runway show is just.... WRONG!!!
THEN IT WAS THE RUNWAY. But before that, they showed a short film that the top 3 had filmed.
The top 3 are the ones opening the fashion show, damn! All of them look so fine! And Cory doesn't even look gay at all! Hahah!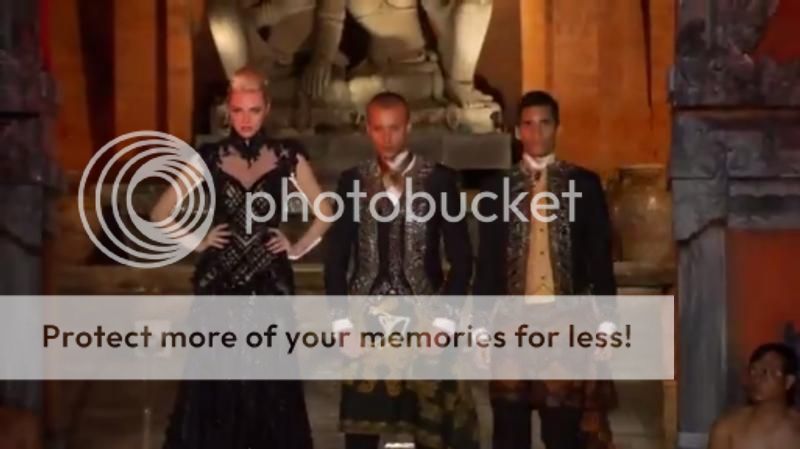 For once, the previous cycle winner is not the one opening the show! Haha! The rest of the eliminated models are also walking in the fashion show. :D
Towards the end of the fashion show, Jourdan planted a kiss on Marvin's lips! Haha! That came as a surprise to Marvin. You guys should totally see his expression after they've kissed.
After the fashion show, the top 2 did a photoshoot with Tyra Banks. The last and final photoshoot for this entire competition.
Here's the photo taken with Tyra
Jourdan and Marvin
AT PANEL. The judges critique and evaluated Jourdan and Marvin's portfolio throughout the competition and they had a tough decision because both of them really showed potential and have grown so much from the start of the competition.
But, there can only be 1 winner. And that winner is....
JOURDAN
WOOHOOO! *THROWS CONFETTI*
Jourdan Miller is crowned Amercia's Next Top Model of Cycle 20 Guys & Girls!!!
NOW HERE'S THE LAST AND FINAL EPISODE OF ANTM FOR YOU
And with that, I've come to the end of my journey of blogging about ANTM Cycle 20. I will definitely miss this. I didn't expect myself to blog about the full 16 episodes of this cycle. Hahaha!
If you guys are interested, here are the links for the episodes. ^.^
Episode 15
- (Finale Part 1)
Episode 14
- (Bat Photoshoot)
Episode 13
- (Rice Field Photoshoot)
Episode 12
- (Animorph Photoshoot)
Episode 11
- (Flawsome Photoshoot)
Episode 9 & 10
- (Mirror Couture Photoshoot & Recap Episode)
Episode 8
- (Paint Art Photoshoot)
Episode 7
- (Nail Art Photoshoot)
Episode 6
- (Role Reverseal Videoshoot)
Episode 5
- (Trailer Park Chic)
Episode 1, 2, 3, 4,
- (Castings, Top 14, Types of Marriage, Black & White)